Hire Barco Projectors for Stunning Visual Solutions:
Production AV supply the Barco HDX Flex Projector Series for all your audiovisual needs. The HDX is reliable, flexible and provides excellent image quality. Our team of event professionals know the capabilities of this machine and can provide any projection solution required.
Barco HDX Series for Unrivalled Flexibility
The HDX series has been designed for rental companies, by rental companies. Based on Xenon Lamp and DLP technology, the HDX W20 Flex offers up to 20,000 lumens of light output with the 'Light On Demand' function, but also has the ability to be dimmed in 2000 lumen increments, giving unrivalled flexibility. Unsurpassed onboard processing gives great 3D signal handling, onboard Warp and image manipulation, with a built in preview screen enabling verification of the signal path without having to power up the projector.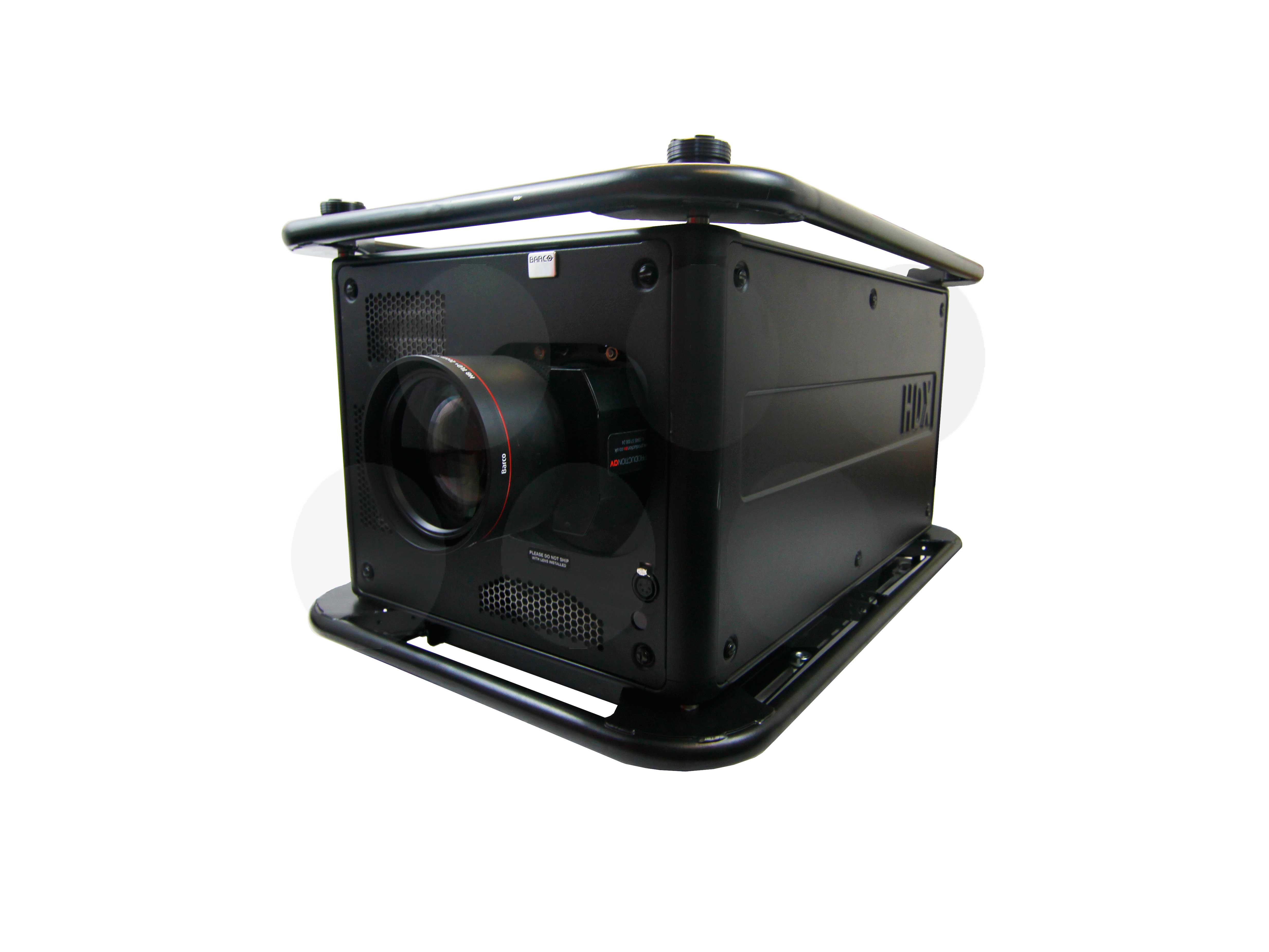 Technical Information:
Projector Type:
– WUXGA 3­Chip DLP digital projector
Resolution:
– 1,920 x 1,200
Contrast Ratio:
– 1,850:1 (standard) ­ 2,600:1 (high contrast mode)
Light Output:
– 10,000 – 20,000 Center lumens
Aspect Ratio:
– 16:10
Power Consumption:
– 2,850 W / STBY
Kit Includes:
– Doughty SP4321 HDX Single Point Hanging Bracket
Lens Type:
– TLD +
Lens Range:
– 0.73:1 ; 1.2:1 ; 1.25­1.6:1 ; 1.5­2.0:1 ; 2.0­2.8:1 ; 2.8­4.5:1 ; 4.5­7.5:1 ; 7.5­11.5:1
Transport Weight (Kg):
– 130Kg
Fly Weight (Kg):
– 67.75kg
Downloads:
Barco HDX Flex Projector Manual
Barco HDX Flex Projector Spec Sheet
Contact us if you would like a demo to see the Barco HDX Flex Projector in action, or if you would like a hire quotation tailored to your specific project or event requirements.